Engagement Rings near Lakewood, OH
Express your deep love and devotion through the finest engagement rings from Yeager Jewelers.
Engagement rings have become a universal symbol of commitment, promise, and devotion. Since the ancient years, they have been part of wedding traditions. They bind together two people in love.
At Yeager Jewelers, we're here to help you in your search for the perfect representation of your everlasting love. Our extensive collection of the most stunning engagement rings near Lakewood, OH, is adorned with precious pearls, diamonds, or other gemstones. We offer unique and elegant rings by carefully selecting the bridal pieces that go on display at our store.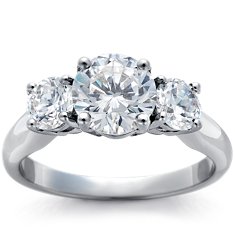 Choosing the Perfect Engagement Ring 
Whether you're searching for rings together with your spouse or planning a surprise and doing the shopping solo, our friendly staff at Yeager Jewelers will be happy to assist you in finding the perfect engagement ring.
Here's a simple guide to help you before you head to an engagement ring shop near Lakewood, OH:
1. Determine the ring size. 
No one wants their ring to be too tight or too loose. To ensure that you get the correct ring size for you and your partner, have professionals do all the necessary measurements.
At Yeager Jewelers, our engagement rings near Lakewood, OH, come in different sizes. We have a size chart on display for you to use. You can also ask our staff to help you measure your ring size.
2. Choose the ring setting.
How the diamond or gemstone is centered depends on the type of ring setting. There are various styles to choose from, and some of the most common ones are solitaire, pave, channel, bezel, prong, and halo.
Yeager Jewelers features various engagement rings near Lakewood, OH. They come in different types of ring settings. You can choose from our collections of designer pieces or request rings with a custom-made setting.
3. Select the metal.
Engagement rings come in a variety of metal types and colors. The characteristics of the metal make a statement about your style, so you have to be careful in choosing which type best represents you.
At Yeager Jewelers, our engagement rings near Lakewood, OH, are made from different metal types and colors, including platinum, yellow gold, rose gold, and white gold. We understand that ring metals are of precious value, so we provide honest appraisals of your jewelry purchases from our shop.
Why Choose Yeager Jewelers 
Yeager Jewelers has been the most trusted source of elegant engagement rings near Lakewood, OH, since 1947. We also offer jewelry and giftware handcrafted by skilled designers and goldsmiths. Our selection of designer pieces, expertise in the industry, and quality craftsmanship make us an unrivaled jeweler.
If you're looking for a trusted engagement ring shop near Lakewood, OH, visit Yeager Jewelers and browse through our diverse collection and stunning display. Our shop is just a short drive away from Lakewood, OH. We're here to help you find or design the piece that reflects your personality and interests.
Our Bridal Collection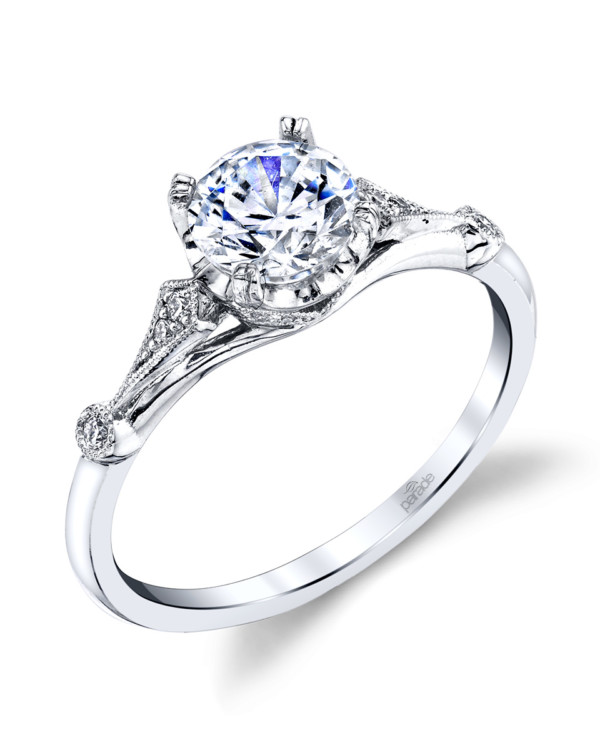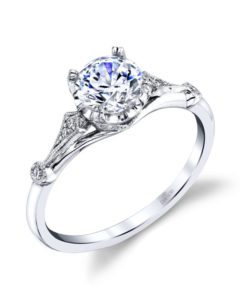 We take pride in our stellar selection of engagement rings near Lakewood, OH. We also offer other bridal pieces, such as:
Diamond and Gemstone Bands
Wedding Bands
JABEL Design Collection
DeMarco Design Collection
JFA Design Collection
Coast Diamond Rings
Explore Our  Collection
Find the perfect engagement ring that symbolizes your love and devotion.
Yeager Jewelers is your trusted source of the most exceptional jewelry pieces, including the finest engagement rings near Lakewood, OH. Our store is located in Westlake, which is just 12 minutes away from Lakewood. Visit us or browse through our online shop today. Call us for inquiries regarding our products.