Complimentary:
Cleaning of jewelry
Gift wrapping
Insurance Appraisals on YEAGER  jewelry purchases
Jewelry repair estimates
Custom design consultations
Jewelry Repair
We offer a variety of repair services including…
Repair and Replacement of clasps, bails, tabs and spring ring
Ring sizing
Prong repair, re-tipping, replacing prongs
Chain soldering and shortening
Re-setting of diamonds and gemstones
Rhodium plating
Pearl epoxy (re-glue into mounting)
Pearl and bead restringing
Diamond re-cutting
Stone replacement
Stone tightening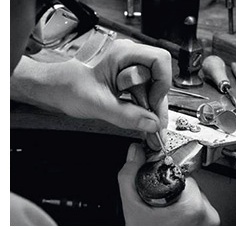 Watch Batteries
We can often change a battery while you wait
Watch Band Sizing…often while you wait
New watch straps available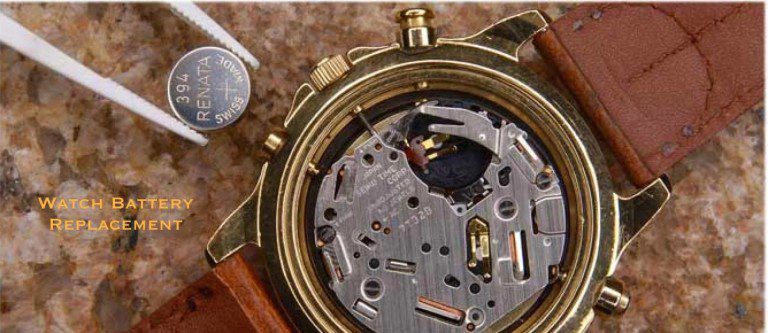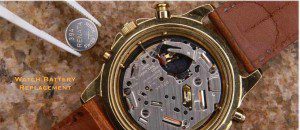 Watch Repair
Stems  & Crowns
Overhauls
Movement replacements
Gasket Replacement
Polishing of crystal or new crystals

We also have a Certified Master Watchmaker for servicing most makes and vintages of watches, as well as, offering several brands of factory service.
Call us at 440-892-7600 for more information.
Custom Design
From custom wedding bands or remounts, to any one-of-a-kind special item, we will work with you to create a piece that is uniquely your own.  Our goldsmith can create a piece for you or we can work together to find a design by one of our renowned designers to suit your taste.
Insurance Appraisals
Insurance replacement appraisals are included with every purchase over $1000.00
We have a GIA (Gemological Institute of America) graduate gemologist on the premises for insurance and estate appraisals.  With each item appraised, you will be provided with documentation accepted by all insurance companies.
Most appraisals are done for the purpose of obtaining insurance coverage in case your item is lost, stolen or damaged. No gemstone, including a diamond, can be guaranteed not to break, chip, scratch or fracture, so we recommend you use a jewelry replacement cost report to have your jewelry covered through an insurance agency.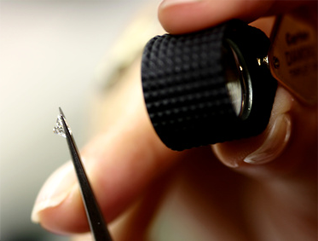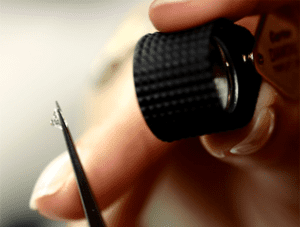 Ethically Sourced Diamonds + Lab Created Diamonds
Natural Diamonds
With sustainability paramount, the brands and designers we feature use re-cycled gold and ethically mined gemstones.
Regarding Natural Diamonds: Our continuing quest for social responsibility provides conflict free sources for all diamond pieces in our collections. The healthy economies and infrastructure development created, in part, by diamond mining in Botswana, South Africa, Brazil…and most recently Angola remind us of the need and benefits of ethical mining to the people in developing countries.
Zimbabwe and Venezuela continue to be banned sources.
While Sierra Leone and The Central African Republic have had some success creating compliant zones according to the Kimberly Process.  Recently, the UN General Assembly adopted a resolution calling for wide ranging participation in the Kimberly Process. In so doing, the Assembly recognizes the efforts in promoting economic development in Angola, Ivory Coast, Liberia and Sierra Leone.  The UN General Assembly also welcomed commitments from the following countries to continuously open their certification systems to reviews and improvements – Belarus, Cameroon, Lesotho, Sierra Leone, DRC, Turkey, India & Tanzania
And, of course, Canada and Australia have very ethical diamond mining industries vital to economic health and provide consistent sources.
Eco-Friendly Lab Created Diamonds
What are Lab Created Diamonds?
Lab created Diamonds are visually and structurally exact replicas of Diamonds mined from the earth.  They share the same physical, chemical & optical properties as their natural counterparts.  Lab created Diamonds are grown from a seed, under controlled settings that mimic the natural Diamond creation process.  These engineered Diamonds are indistinguishable in looks from their natural counterparts.
Lab created Diamonds offer excellent value…expect to save an average of 30% compared to naturally mined Diamonds.
Lab created Diamonds are not simulants.  Materials such as Cubic Zirconia (CZ), white sapphire, etc. are simulants or gemstones that may look like a Diamond at first glance, but do not have the durability, brilliance or longevity of a Diamond.
Pearl and Bead re-stringing
Fine pearls are strung on silk, a very durable material. Howevever, after years of wear, it may fray or stretch and damage knots or strands, weakening the pearl necklace. We professionally restring knotted or unknotted styles and offer new clasps as well.
Correct pearl and bead stringing in an art form in itself.  Pearls should be strung on fine silk cord that is knotted between each pearl.  Individual knotting keeps the pearls from rubbing against each other and from scattering should the thread break.  Our expert has years of experience in handling the finest pearls and gemstone beads.
We advise you to put your pearls on after applying any hairspray, cosmetics or perfume. These products will eat away at the nacre of the pearl.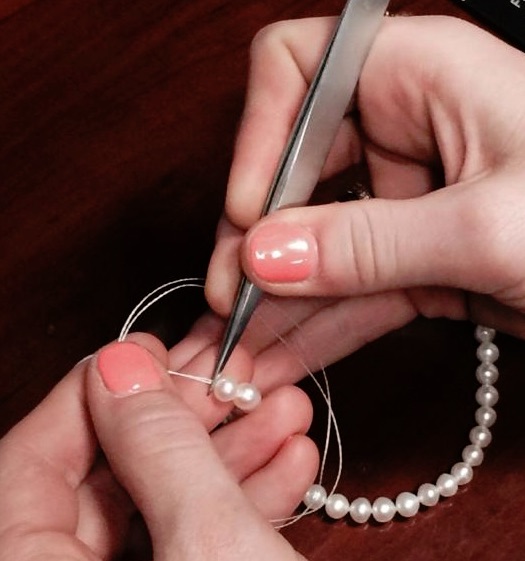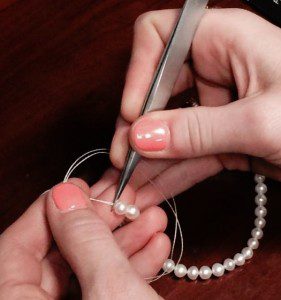 Engraving
Cleaning
We inspect and clean jewelry at no charge….up to 5 pieces at one time.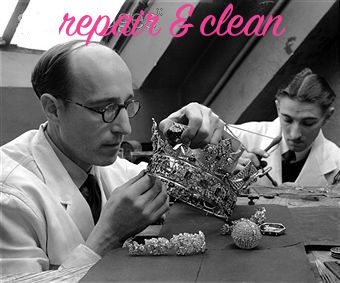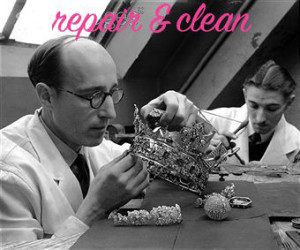 We Buy Gold
Bring in your unloved or broken jewelry that you don't want to repair and we will analyze it for the gold content, weigh it and write you a check on the spot.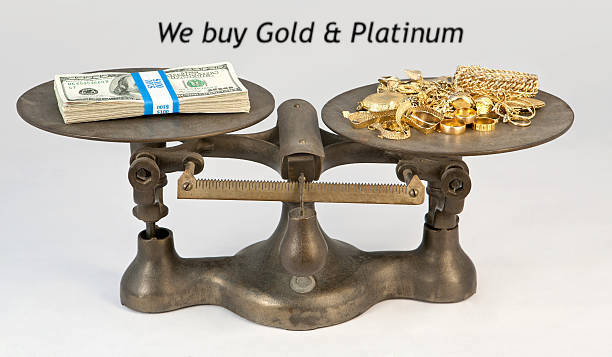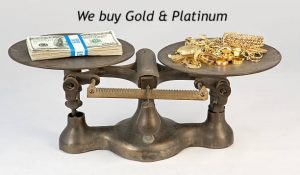 Gift Wrapping
Free of charge
Gift Cards
Available in any denomination.
Layaway
Layaway is available for a 3 month period of time.  Minimum 25% deposit.  Bi-monthly payments.  If at any time the purchaser no longer desires the piece, any deposits will be held in the form of a store credit.
Return Policy
Purchases may be returned in 15 days for a full refund or can be exchanged within one month of purchase.
Shipping
We use UPS, Fed Ex and the United States Postal Service
Questions?  Call us at 440-892-7600 or email us at [email protected]