Jewelry Store near Rocky River
Add a sophisticated touch to any outfit with quality jewelry pieces.
The right pieces of jewelry can transform any style. Regardless of the look that you're going for, the luster and shine of a pair of earrings, a necklace, or a bracelet can elevate even the most basic outfit.
While there are no rules when it comes to accessorizing, being particular about the quality of the jewelry you wear can always make a difference. Genuine pieces never go out of style as they remain precious for many years.
Yeager Jewelers is the go-to source of the finest jewelry pieces and giftware collections in Rocky River, Ohio. We offer a diverse collection of timeless jewelry items shared by every era of fashion.
If you're looking for a Rocky River jewelry store that features stellar collections from famous brands around the globe, go to Yeager Jewelers in Westlake, OH, and discover timeless pieces.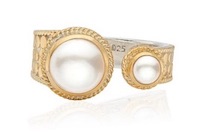 Why Choose Yeager Jewelers
While there are many Rocky River jewelry stores, only a few truly understand the right trend, style, and material that will work for you. At our jewelry store in Westlake, we take the time to help you find the best pieces that will complement your look, personality, and interests. Here's how we do it:
1. Custom-Made Pieces
Jewelry makes a perfect statement for expressing your personal style and preference, and it's so much more when you get to design the pieces exactly how you want them to be.
At Yeager Jewelers, we want your individualism and creativity to shine through our jewelry pieces and one-of-a-kind special collection. Our team of highly skilled goldsmiths and designers will work closely with you to create the best piece that is uniquely your own.
2. Top-Notch Quality Gemstones
Our jewelry store near Rocky River features pieces fitted with high-quality precious gemstones, such as beryl, diamond, garnet, jade, topaz, opal, quartz, and turquoise. We also recognize the value of lab-created diamonds as an eco-friendly alternative to real diamonds.
3. Customer-Centered Services
With the volume of options, finding jewelry that is right for you can be quite a challenge. At Yeager Jewelers, we want our customers to receive high-quality pieces that are worth having. Our jewelry store near Rocky River offers customer-focused services designed to make every transaction seamless and convenient.
We understand that owning stylish Rocky River jewelry is an investment, so you want your pieces to receive the best care. It's for this reason that we offer complimentary services, such as cleaning, gift wrapping, insurance appraisals for pieces purchased from our shop, jewelry repair, and custom design consultations.
Our Jewelry Collection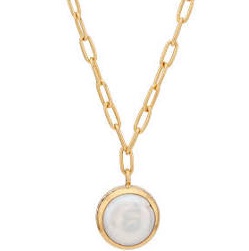 If you're planning to take a tour around the best jewelry store near Rocky River, feel free to visit Yeager Jewelers. We house the most extensive selection of jewelry design and statement pieces, including:
Diamond Jewelry
Pearl Jewelry
Gemstone Jewelry
Earrings
Necklaces
Bracelets
Rings
Vintage Vault
Jewelry Care Guide
At Yeager Jewelers, we understand that behind every piece of Rocky River jewelry are sentimental reasons to treasure forever. They are an investment, so you want them to retain their luster and last long.
We recommend these steps to maintain the appeal of your precious jewelry:
Store your jewelry individually in a clean, dry place.
Avoid exposure to chemicals, extreme heat, and humidity, which may cause discoloration.
Use gentle formulations for regular cleanings.
Take off your jewelry when doing extreme activities.
Find the Perfect Pieces at Yeager Jewelers
Shop top-notch quality jewelry pieces and giftware at Yeager Jewelers.
Yeager Jewelers has a physical store in Westlake, which is just 12 minutes away from Rocky River. Take advantage of our expertise and find the Rocky River, OH, jewelry pieces that you'll love for a lifetime. Browse through our online shop and contact our friendly staff for any inquiries.