Engagement Rings in Westlake, OH
Express your love and lifelong promise through Yeager Jewelers' remarkably designed engagement rings in Westlake, OH.
Engagement rings have been the strongest symbol of love and commitment. They are a constant physical evidence of connection that reinforces the sense of security and trust in a relationship.
Giving an engagement ring to your special someone is one of the best gestures to express love. For this reason, you would want to ensure that you select the perfect ring that truly represents your loyalty and promise.
At Yeager Jewelers, our expert gemologist will help you find the right engagement ring with the design, setting, and style that reflect your personality. We feature an extensive collection of engagement rings in Westlake, OH. We handpick elegant pieces from various designers around the world.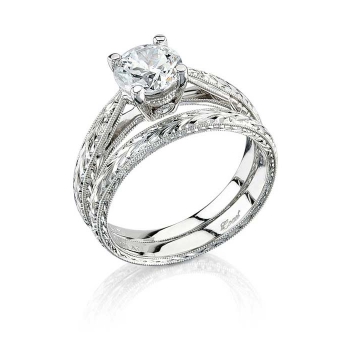 Choosing the Perfect Engagement Ring 
There are many things to consider when buying an engagement ring. With the wide array of designs to choose from, narrowing down your list can be quite confusing.
At Yeager Jewelers, we want you to feel the enthusiasm of finally finding the perfect ring for you and your partner. Here's a quick guide to help you:
1. Know the ring size.
Our engagement rings in Westlake, OH, come in different sizes. You can follow our ring size chart to find the right fit or allow our staff to do the measurements. We also offer rings installed with Cliq technology for an easy adjustment and bespoke fit.
2. Select the ring setting.
Whether a simplistic solitaire design or intricate vintage design, our engagement rings in Westlake, OH, feature diverse settings tailored to your preference and personal style. Our friendly staff can also give you an insight into what ring setting best fits your lifestyle.
3. Choose the ring metal.
It's always best to opt for the type and color of metal that complements your and your partner's style and skin tone. From platinum, yellow gold, white gold, and rose gold, you can choose from our selection of engagement rings in Westlake, OH.
Why Visit Yeager Jewelers 
As a trusted jeweler in Ohio, Yeager Jewelers offers a diverse collection of jewelry pieces and giftware that feature timeless designs and superior craftsmanship. We carefully select the pieces we add to our collection and ensure that they are sustainably made and ethically sourced.
We also offer complimentary services such as repair, cleaning, gift wrapping, customer design consultations, and insurance appraisals on Yeager jewelry purchases. Our team of skilled designers and highly trained goldsmiths all work hand in hand to create custom-made pieces for those who want to add a personal touch to their pieces.
Our Bridal Collection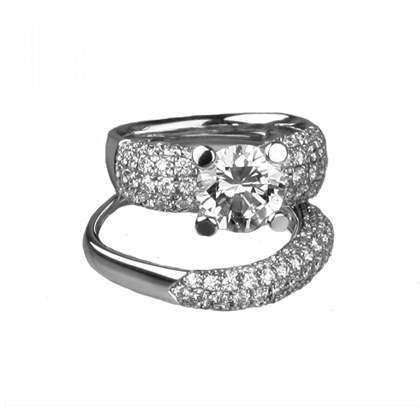 Aside from the broad array of Westlake, OH, engagement rings, we also have an extensive collection of other bridal pieces, including:
JFA Design Collection
JABEL Design Collection
DeMarco Design Collection
Wedding Bands
Diamond and Gemstone Bands
Coat Diamond Rings
Explore Our  Collection
Maximize the sparkle of your engagement pieces with the expert help of Yeager Jewelers.
At Yeager Jewelers, we offer a wide array of Westlake, OH, engagement rings. Browse through our online collection and find the perfect piece for you and your partner. Call us for more information