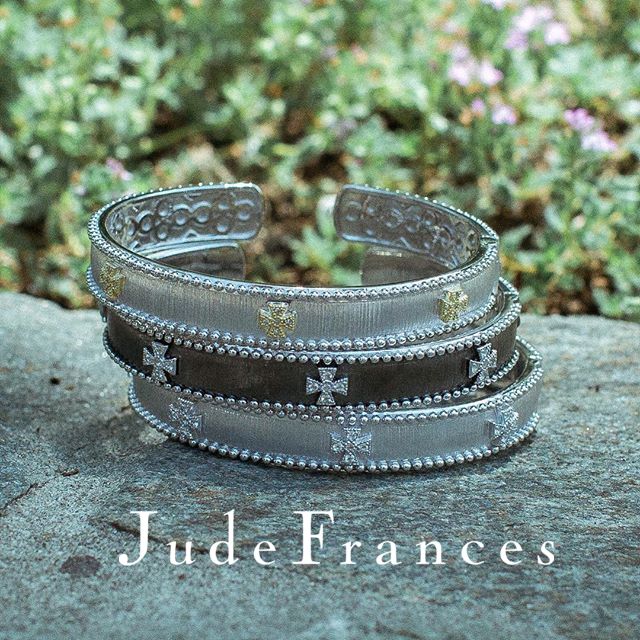 Jude Frances designs bold yet feminine jewelry for today's woman. She combines sterling silver & 18K yellow gold with diamonds and gemstones to create collectible pieces that are modern yet timeless.
Jude resides in Newport Beach, California.
Combining classic elegance with on trend shapes and styles, JudeFrances Jewelry offers something for women of all ages. The endless combinations of the JudeFrances categories including the signature earring hoop and charm concept, stackable gold bangles, long layering chains and pendants, stylish cocktail rings and simple gold stackers, allow the JudeFrances collector to create a style distinct to her.
In business since 2002, JudeFrances continues to grow and develop into one of the most coveted fine jewelry lines available. The twice yearly Spring and Fall Collections include Provence, Lisse, and Moroccan made with 18K gold, diamonds and semi-precious stones, the JudeFrances Silver Collection features sterling silver, pave white topaz and semi-precious stones, and the newest collection, Mixed Metal featuring Sterling Silver with 18K Gold and Diamonds.