Jewelry Store near Avon Lake, OH
Make celebrations more memorable with stunning jewelry pieces from our collection.
Whether you're looking for something unique to give to your friend, something extravagant for your special someone, or something to reward yourself, you can never go wrong with stunning jewelry pieces.
With its intricate design adorned with precious gemstones, jewelry has always been a symbol of luxury and sophistication. It has also become a popular way to express how someone is special to you.
Among the jewelry stores near Avon Lake, Yeager Jewelers is the go-to source of the finest jewelry. We offer pieces fitted with multicolored gemstones and diamonds. Our timeless pieces are handpicked from skilled designers around the world.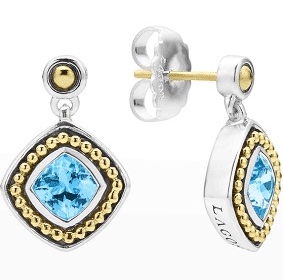 Why Choose Yeager Jewelers 
With the volume of options, finding the perfect piece that suits you or the person you're giving it to can be quite a challenge. At Yeager Jewelers, our trained jewelers will be happy to assist and guide you on the best jewelry options that reflect your style and preference.
While there are other jewelry stores near Avon Lake, we are known for our top-notch services. Here's what sets us apart:
 1. Customized Jewelry Pieces 
Adding a personal touch to jewelry pieces makes them extra special. With us, you have tons of options when it comes to creating a customized piece. You can choose from a wide variety of designs and materials, such as diamonds, sapphire, rubies, emeralds, pearls, and gold.
We create custom-made jewelry and giftware—pieces and items not offered by other jewelry stores near Avon Lake. Our team of highly skilled goldsmiths and talented designers will work closely with you to help you craft a one-of-a-kind piece that is uniquely your own.
 2. Top-Notch Quality Gemstones 
Our team ensures that our pieces are fitted with only the best gemstones. We offer a wide variety of options that feature different shapes, sizes, and colors for you to choose from. Some of them are diamond, topaz, ruby, emerald, quartz, opal, turquoise, jade, and garnet.
 3. Complimentary Services 
The best jewelry stores near Avon Lake know what you need when caring for your prized pieces. At Yeager Jewelers, we provide complimentary services primed to meet your needs.
From gift wrapping, jewelry cleaning and repair, customer design consultations, and free insurance appraisals on Yeager jewelry purchases—our dedicated team is always ready to help you. Our jewelry store near Avon Lake also offers estate appraisals and insurance appraisals for a reasonable fee.
Our Jewelry Collections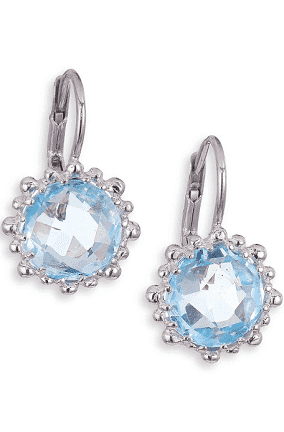 If you're searching for a stellar Avon Lake jewelry piece, our store in Westlake offers everything that works for every style. You can choose from:
Necklaces
Bracelets
Rings
Earrings
Diamond Jewelry
Pearl Jewelry
Gemstone Jewelry
Vintage Vault
Jewelry Care Guide 
We understand that jewelry is one of the biggest investments. For this reason, we help our customers preserve the elegance of their pieces.
We recommend the following steps to help you maintain the luster of your prized jewelry:
Keep your jewelry in a dry, dark, and clean storage.
Avoid prolonged exposure to harsh chemicals, extreme heat, and any liquid. They may dull and tarnish your jewelry.
Clean your jewelry regularly using gentle formulations.
Avoid wearing your jewelry when swimming or exercising.
Find the Perfect Piece at Yeager Jewelers 
Discover stunning jewelry near Avon Lake, OH, with the help of our expert jewelers.
Since 1947, Yeager Jewelers has been the go-to store for the most exceptional jewelry near Avon Lake, OH. Our physical store is just 18 minutes away from Avon Lake. Visit us today and browse through our diverse collection on display.