Jewelry Store near Lakewood, OH
Accentuate your best features with our extensive collection of stunning jewelry.
Jewelry does not only offer style. It also has the ability to empower you as the wearer. The perfect pieces can bring out your best features and enhance your style. They give the confidence lift you need to feel exceptionally stylish anytime.
Signature style and statement jewelry are also great conversation starters. Bold and valuable pieces can captivate anyone's attention and create meaningful, friendly discussions.
At Yeager Jewelers, we understand that every piece plays a vital role in making people feel good about themselves. This is why we carefully choose the pieces we add to our collections. At our jewelry store near Lakewood, OH, we offer genuine, high-quality, and classic jewelry and giftware from popular designers.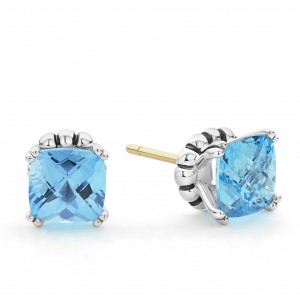 Why Choose Yeager's Jewelry 
Wearing the appropriate piece of jewelry does not only make you feel stylish but also confident. At Yeager Jewelers, we value your interests and preferences. With the wide selection of jewelry that we offer, you are sure to find a piece that aligns with your personality and style.
Among the many jewelry stores near Lakewood, OH, our store in Westlake, OH, is your best option. Here's what sets us apart:
 1. Personalized Pieces 
Jewelry can be an extension of yourself. Incorporating each piece into your style can represent who you are—your personality, mood, and preferred look.
Yeager Jewelers understands how jewelry can be personal. At our jewelry store near Lakewood, OH, we meticulously create custom-made pieces designed by talented designers and crafted by the most talented goldsmiths in Ohio. We ensure that we always present our customers with one-of-a-kind pieces.
 2. Exceptional Gemstones 
Every jewelry added to our extensive collection is carefully chosen from designers popular among Westlake and Lakewood, OH, jewelry stores. We ensure that the pieces we offer are fitted with high-quality gemstones, such as topaz, diamond, turquoise, jade, opal, and beryl.
 3. Customer-focused Services 
While many jewelry stores near Lakewood, OH, promise quality craftsmanship, only a few realize that other forms of services are required to properly care for your prized pieces.
At Yeager Jewelers, our jewelry store in Westlake offers complimentary services designed to help you make the most of your jewelry pieces. We provide jewelry cleaning, repair, gift wrapping, custom design consultations, and free insurance appraisals for jewelry purchased from our shop. We also provide reasonably priced insurance appraisals for pieces purchased from other shops.
Our Jewelry Collection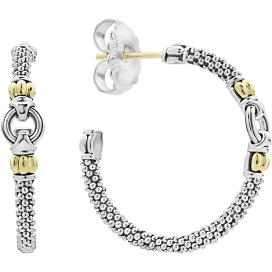 Our jewelry shop near Lakewood, OH, offers high-quality and sophisticated pieces from various brands. We offer:
Diamond Jewelry
Pearl Jewelry
Gemstone Jewelry
Earrings
Necklaces
Bracelets
Rings
Vintage Vault
Jewelry Care Guide 
Our customer-centered jewelry shop near Lakewood, OH, understands your desire to keep your jewelry tarnish-free and provides you with informative instructions to help your pieces last forever.
As your trusted jewelry store near Lakewood, OH, we recommend these steps to help you preserve the luster and shine of your jewelry pieces:
Designate a cool, dark, and dry area to store your jewelry.
Avoid exposure to sunlight, harsh chemicals, and humid conditions for too long to prevent discoloration.
Clean your jewelry regularly by using gentle solutions.
Do not wear your jewelry when swimming or doing extreme exercises.
 Find the Perfect Pieces at Yeager Jewelers 
Trust only a jewelry store near Lakewood, OH, that offers timeless jewelry pieces.
Since 1947, Yeager Jewelers has been the primary source of Ohio's finest jewelry pieces and giftware. Our store in Westlake, OH, is just a 12-minute drive from Lakewood, OH. Visit us today and find the perfect pieces that match your style and personality.