Engagement Rings near Rocky River
Choose the perfect ring with unsurpassed brilliance from our collection.
Until today, engagement rings have been the perfect representation of unity and connection. Their very shape, the circle without beginning and end, is an ultimate symbol of everlasting love and a lifetime promise of trust and commitment.
From simplistic to the most intricate designs, engagement rings come in all forms and styles. Finding the right one that best suits you and your partner can be quite a challenge. At Yeager Jewelers, we're here to make it easy and exciting for you.
Our expert gemologist, Jack Yeager, is always happy to give you insights on which ring setting design and metal type perfectly match your style and preference. If you can't find the right ring from our collection, we also offer custom-made engagement rings near Rocky River.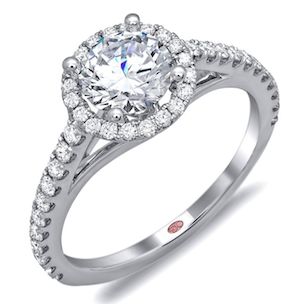 Choosing the Perfect Engagement Ring 
Whether you're scouting together or buying alone, finding the right engagement ring can be a bit of a challenge. With the endless options of engagement rings near Rocky River, you need to consider many factors before you can narrow down your options.
At Yeager Jewelers, our team is here to help you. We have prepared a simple guide for you to look into:
1. Know the ring size.
Before you find the style and design you want, you need to make sure that you get your and your partner's ring sizes measured correctly. At Yeager Jewelers, we have a ring size chart you can use as a guide. You can also ask one of our staff to measure your ring size.
Once you finalize the sizes, you can start browsing through our collections of engagement rings near Rocky River and find the design that represents your preferences and interests.
2. Select the ring setting.
The ring setting will put every element of your ring altogether. At Yeager Jewelers, our engagement rings near Rocky River come in a variety of ring settings, from the simplest designs to the most ornate ones.
While solitaire is the common style of setting chosen by many, you can also explore other designs like channel, halo, bezel, three-stone, split shank, illusion, prong, and cluster.
3. Choose the metal.
The decision for the type and color of the metal is your personal choice, but you can also ask help from experts to give you an insight on which metal complements your style, along with the diamond type or gemstone to use.
At Yeager Jewelers, we feature an array of engagement rings near Rocky River. They're either made from high-quality yellow gold, rose gold, white gold, platinum, or other precious metals.
Why Choose Yeager Jewelers 
Since 1947, Yeager Jewelers has been a reputable brand. We feature an extensive collection of exceptionally designed jewelry and handcrafted giftware in Ohio. If you're looking for the perfect Rocky River, OH, engagement ring, visit our jewelry store in Westlake and feel free to browse through our display.
We also offer personalized engagement rings near Rocky River. Our team of talented designers and goldsmiths will help you create a one-of-a-kind piece that represents your love and devotion.
Our Bridal Collection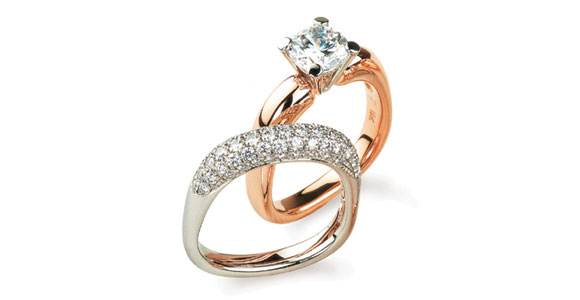 At Yeager Jewelers, we have an extraordinary bridal collection of engagement rings and other pieces, such as:
Coast Diamond Rings
JFA Design Collection
DeMarco Design Collection
JABEL Design Collection
Wedding Bands
Diamond and Gemstone Bands
Coast Diamond Rings
Explore Our  Collection
Find the right engagement ring that signifies your lifetime promise.
Yeager Jewelers offers stunning jewelry pieces and engagement rings near Rocky River. Our store is located in Westlake and is just 12 minutes away from Rocky River, Ohio. For more information on our collections, feel free to reach out anytime.