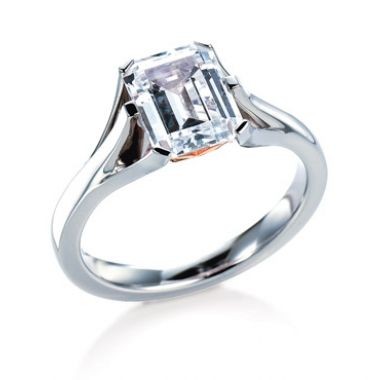 Emerald-cut solitaire, named after the Scottish island of Kerrera. Smooth and sleek, modern split-bezel setting, which maximizes and protects center stone. A highly polished, flower-shaped underbezel is flush-fit under stone; this makes for exceptional comfort on the finger, and can also be a second color metal, to accent or enhance diamond or gemstone color. Sits flush next to any straight-sided wedding ring.
Available in white, yellow, rose, green Gold or Platinum.
SKU: Kerrera
Available: This item is can be ordered in.