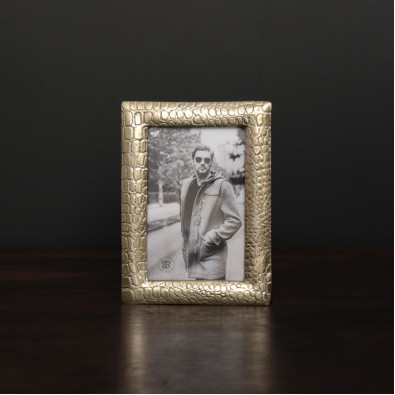 Sierra Croc frame in a champagne gold-tone features a sumptuously textured crocodile-inspired surface,
Packaged in a lovely gift box for effortless gifting.
Beatriz Ball's intensely handmade products use eco-friendly and sustainable materials and are crafted by artisans who trace a heritage of metalworking for generations.
Made of a top quality, easy-care, aluminum alloy
4×6
Price: $66.00
Available: This item is available in the store.