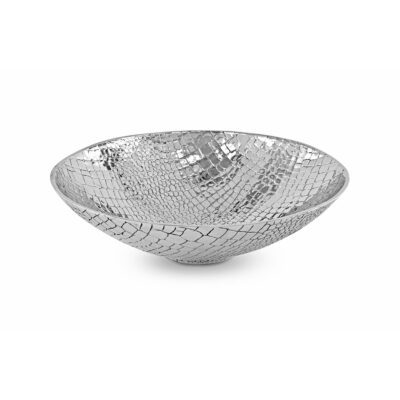 A modern shape with an unique texture that combines for dramatic effect, the Beatriz Ball CROC large round decorative silver bowl superbly integrates form with function.
An inspiring presentation for salads, or an illuminating accent on a coffee table or book shelf.
Made of an FDA safe, easy-care, oven and freezer friendly aluminum alloy.
Never tarnishes
Price: $149.00
Available: This item is available in the store.